Our flavorful and nutritious flour is stone ground in Kansas City, Missouri, from high-quality local organic wheat, all sourced at a fair price direct from heartland farmers. We're helping to build a regional grain economy in the Midwest by strengthening the connections between local farmers, bakers, and the community.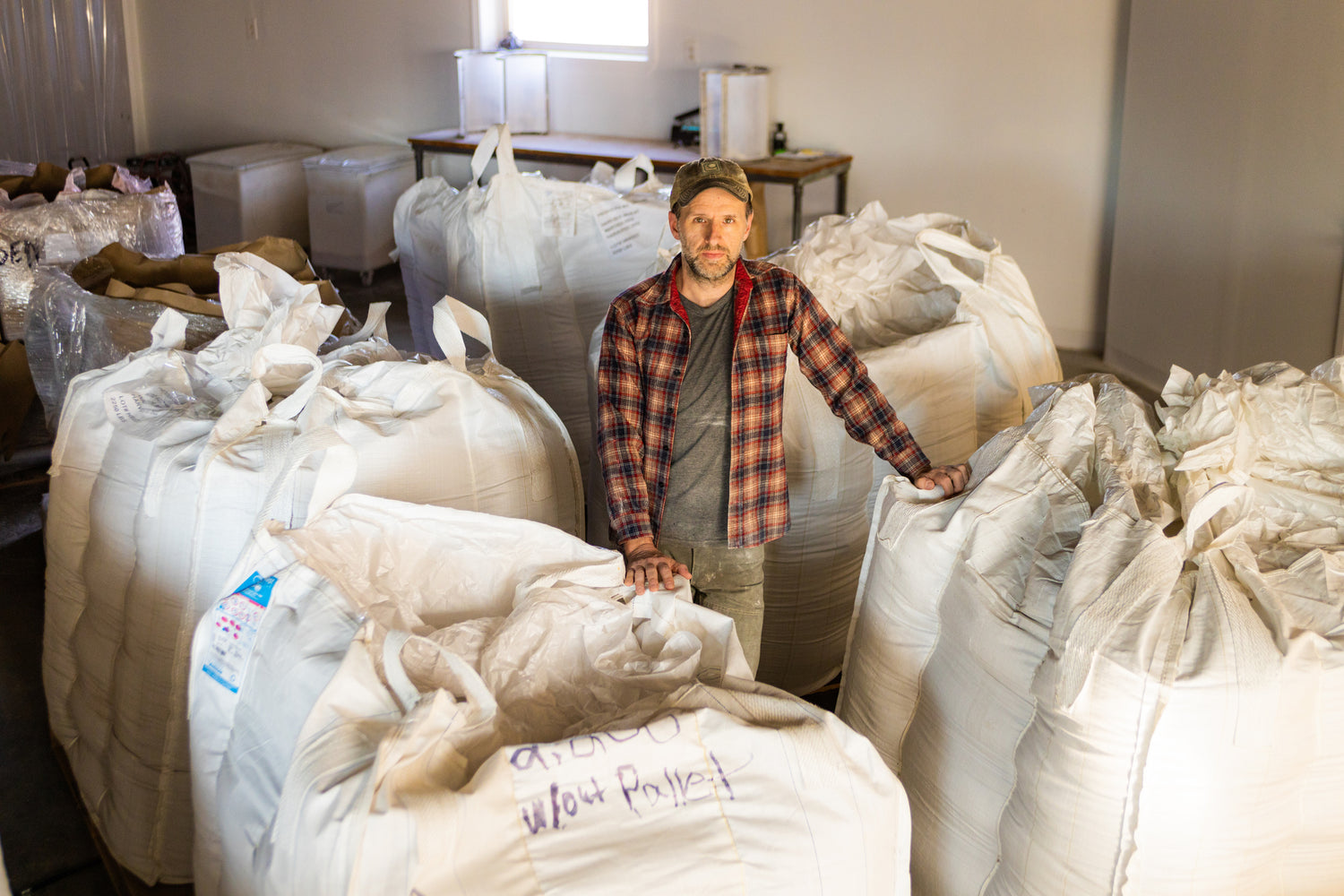 Flour By Bakers
Founded in 2021 by longtime baker and miller Will Berndt and Ibis Bakery co-founder Chris Matsch, Marion Milling operates on three driving principles: sustainability, nutrition, and flavor. We believe that stone ground fresh flour is better than industrial commodity flour, and that local flour mills can help support sustainable organic farming and build a robust regional food system.
Our History
In 2016, Chris purchased a 48-inch New American Stone Mill. The mill became the centerpiece of the three-story Messenger Coffee + Ibis Bakery flagship location in downtown Kansas City, and the fresh-milled flour it produced helped make Ibis an essential baked goods destination in the KC Crossroads district.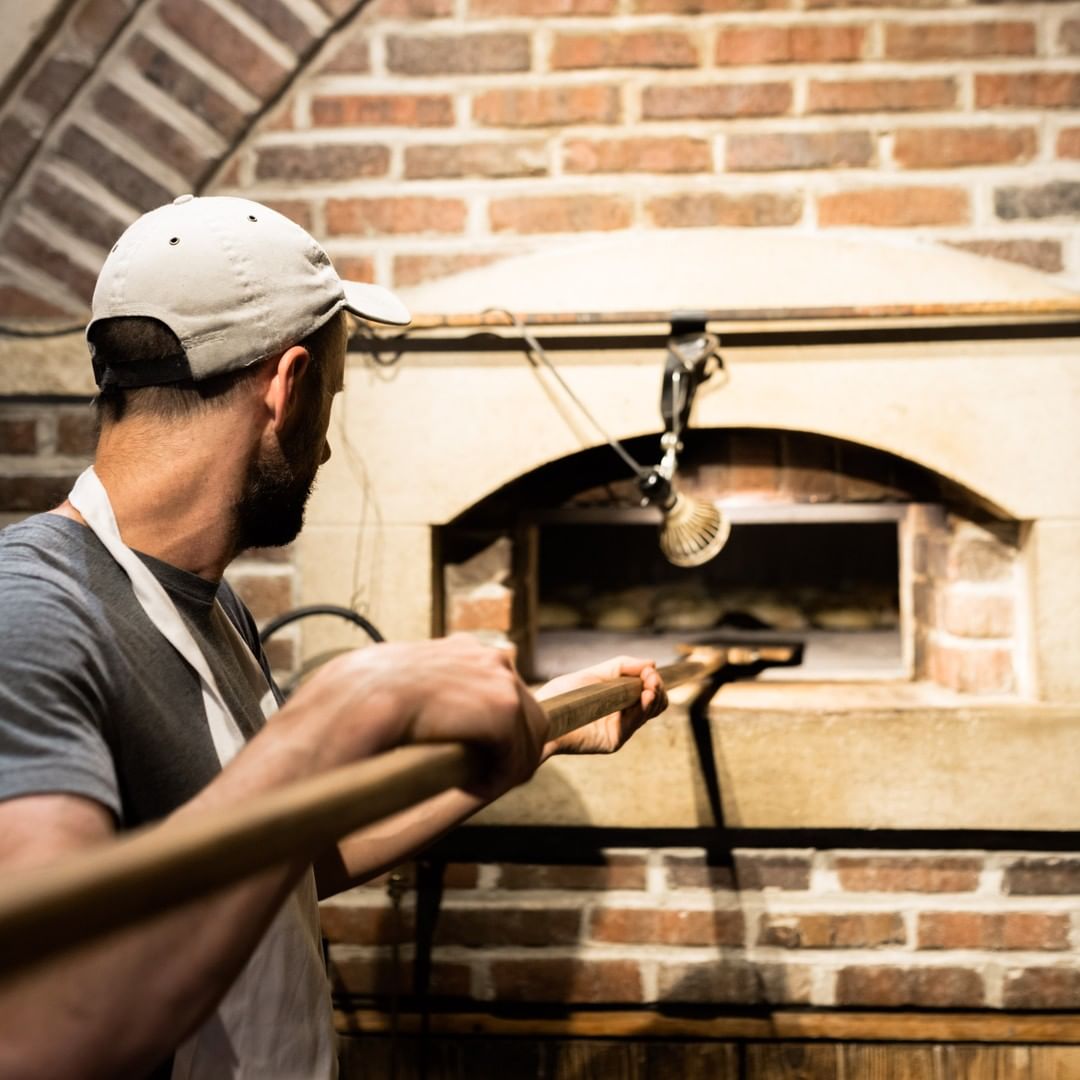 Chris tasked Will, one of Ibis' head bakers, with developing a program that aligned with their mutual philosophy of how bread should be made: with ethically sourced ingredients, flavor, and nutrition at the forefront, and with fresh-milled flour stone ground from organic local wheat as the key ingredient.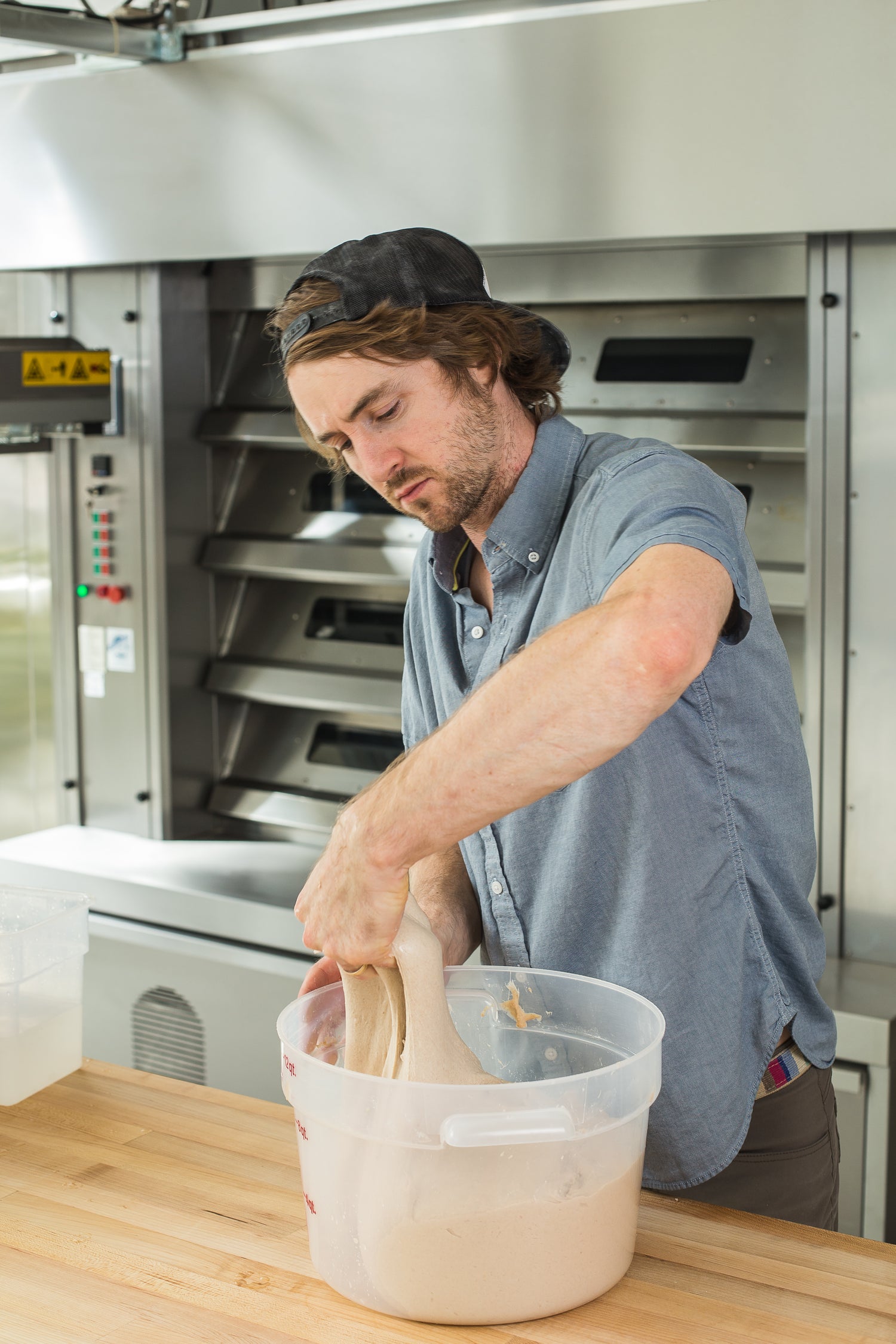 In 2020, Ibis Bakery was purchased by Kansas City-based Fairwave Coffee Collective. Soon after, Chris and Will acquired the stone mill from Fairwave and relocated to the nearby West Bottoms Historic District. They added a second New American mill and formed Marion Milling with a shared mission—to make healthy, fresh flour more widely available.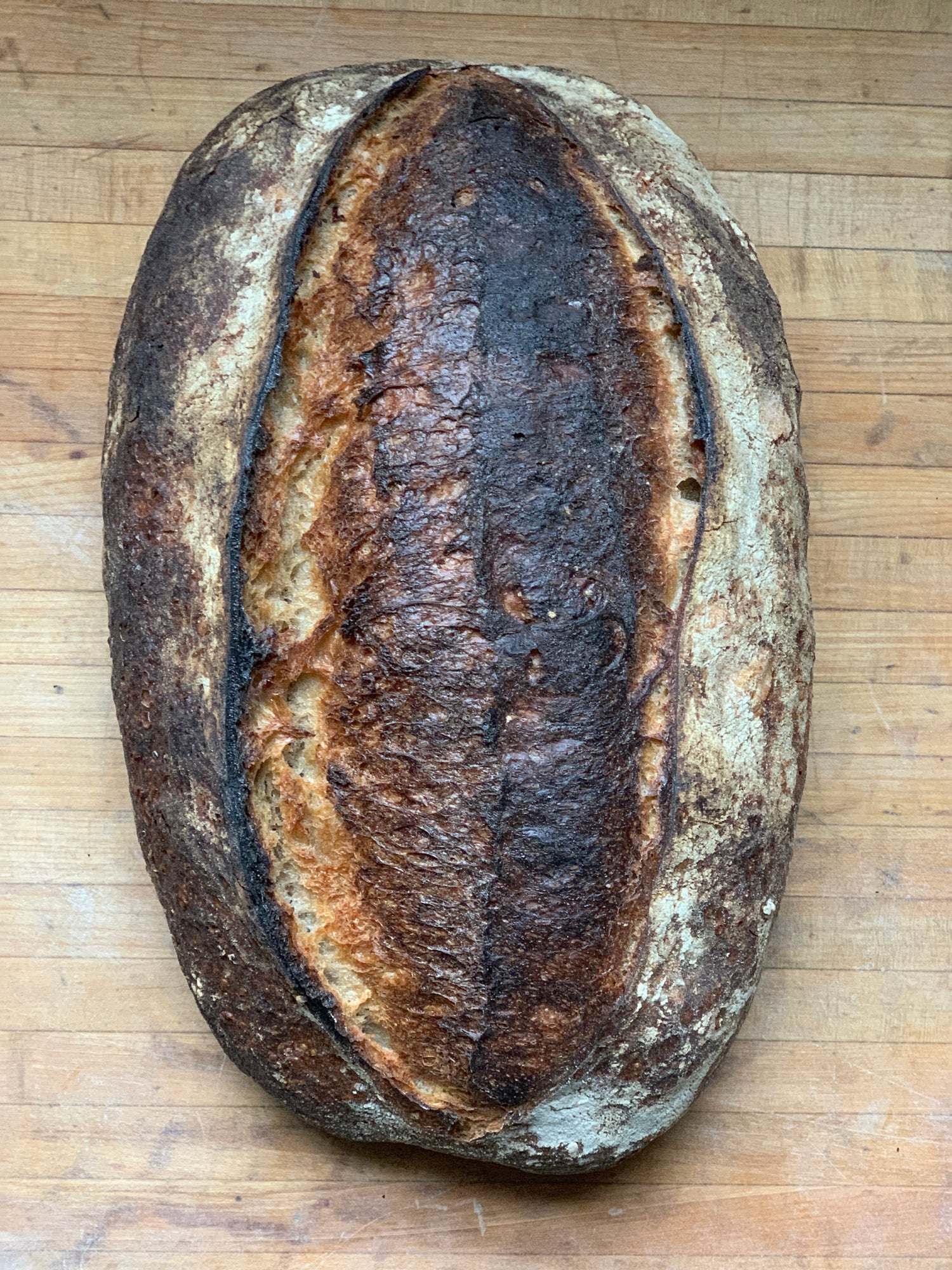 Why Our Flour Is Different
Local Identity:
Our flour comes from identity-preserved grain grown by heartland farmers. We know where the wheat in each bag of flour came from, who grew it, and how it was grown. We only work with organic farmers using regenerative practices and we are committed to paying them a fair price, multiple times the commodity market. Because we pay fairly, we can collaborate with our partner farmers to bring you unique modern and heirloom varieties of flour.
High Extraction:
Stone milling is the traditional way to mill flour. Unlike industrial roller milling techniques favored by most commercial flour companies, stone milling retains a high percentage of the original wheat berry, resulting in a more nutritious flour that brings the flavor and aroma of the grain to the forefront. We call this high extraction. The result? Better baked goods.
Fresh:
We mill our local, identity-preserved flour to order for bakeries and consumers, so every bag of flour we sell is fresh-milled. Our quality, high-extraction flour is ground the week of delivery and doesn't spend months in a warehouse.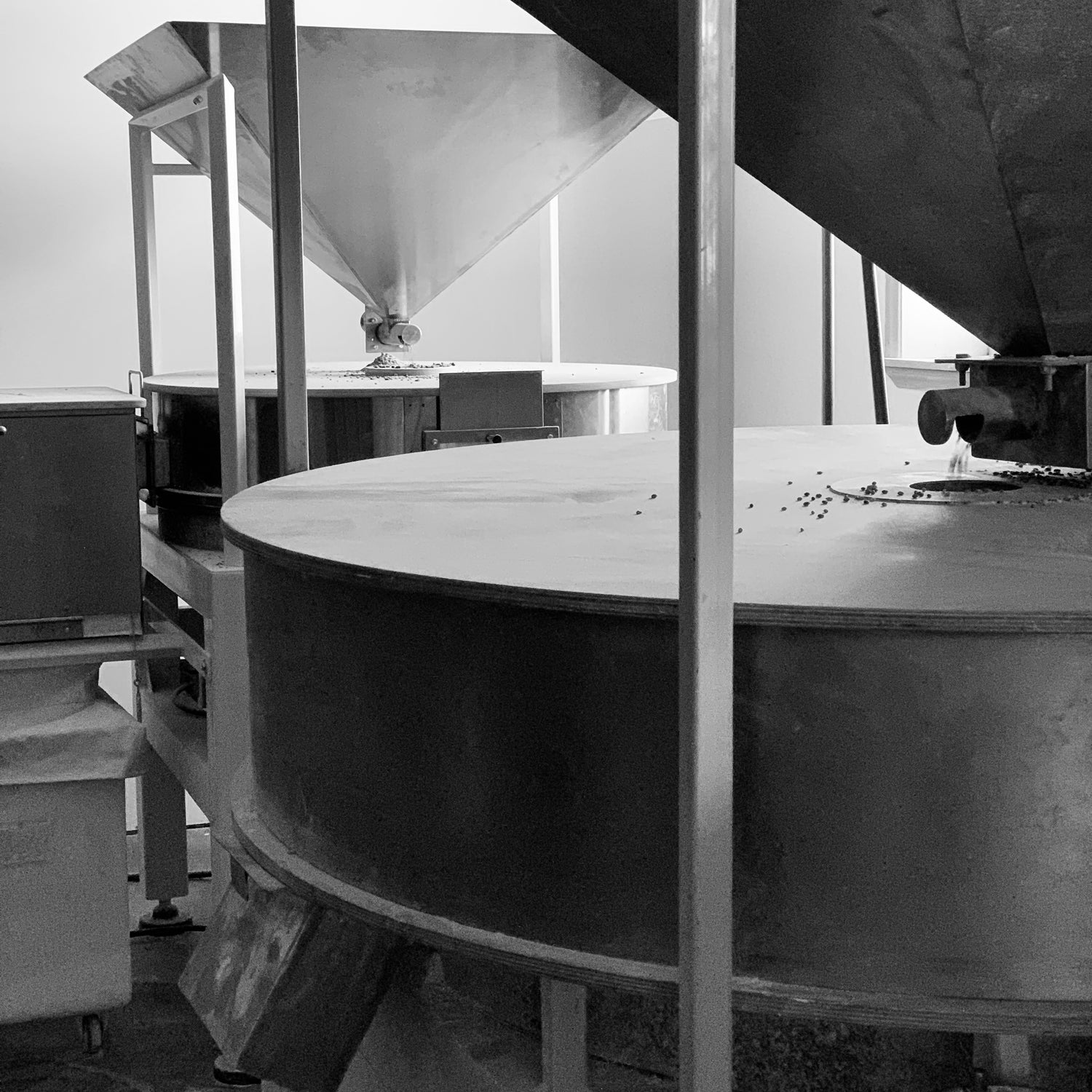 Our Mills
We use two 40" New American stone mills. Each mill was custom built by Andrew Heyn and his team in central Vermont using locally quarried granite. These mills allow us to produce nutritious, delicious, high-performing flour by maintaining a low temperature during the milling process and a consistent fineness of the finished flour. Our high-extraction flours are sifted through a single screen removing only the coarsest bran pieces.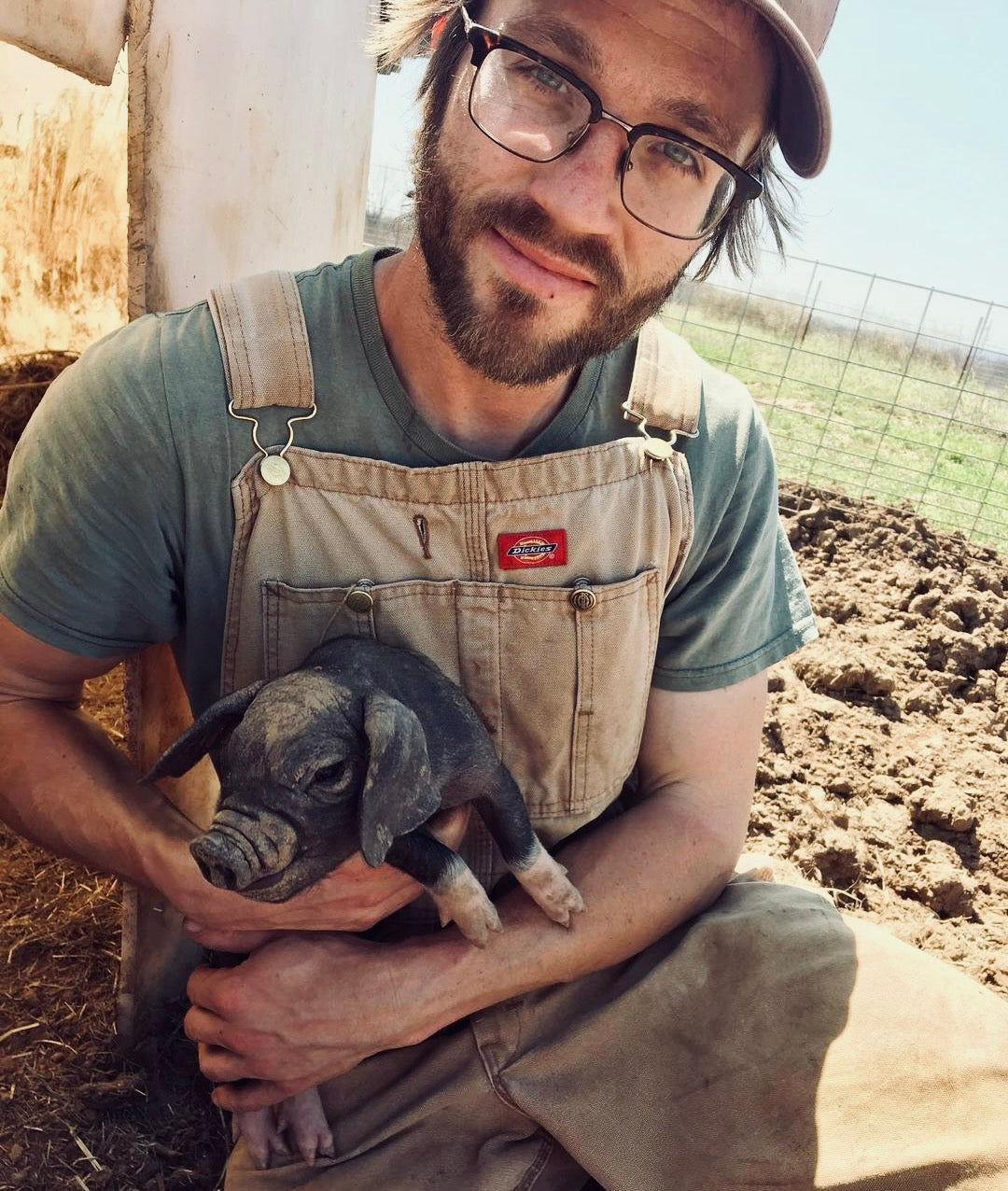 Waste
Jonathan Kemmerer of Odd Bird Farm picks up the bran sifted from our flour each week to supplement his pig feed. We're proud to support the mission of their unique farm.
"We raise Meishan pigs, which are still considered critically endangered. When I started in 2018, I was the 4th registered breeder in the U.S. and one of 2 farms with more than a single boar and a few sows. We're more known for producing pork, but we also send pigs from our farm all over the country to other farms that want to raise Meishans. We now have more than 30 registered breeders. By cutting down the cost of feeding our boars and sows, we've retained a wider diversity than we otherwise would. It's been a huge help in preserving pigs sustainably." - Jonathan Kemmerer